Leader-in-Training (LIT)
Deer Crossing Camp's Leader-in-Training (LIT) Program is an intensive and strenuous four weeks that provide teens with a unique framework for building leadership skills. LIT program graduates leave camp with:
People skills that will positively affect your relationships with family, friends, teachers, employers, and colleagues
The awareness and skills to shape your personality into who you want to be
Increased self-confidence in your abilities and decisions
Skill certifications—American Red Cross lifeguard, first aid, and CPR—that allow you to work in outdoor occupations
Deer Crossing Camp LIT certificate that attests to your completion of the program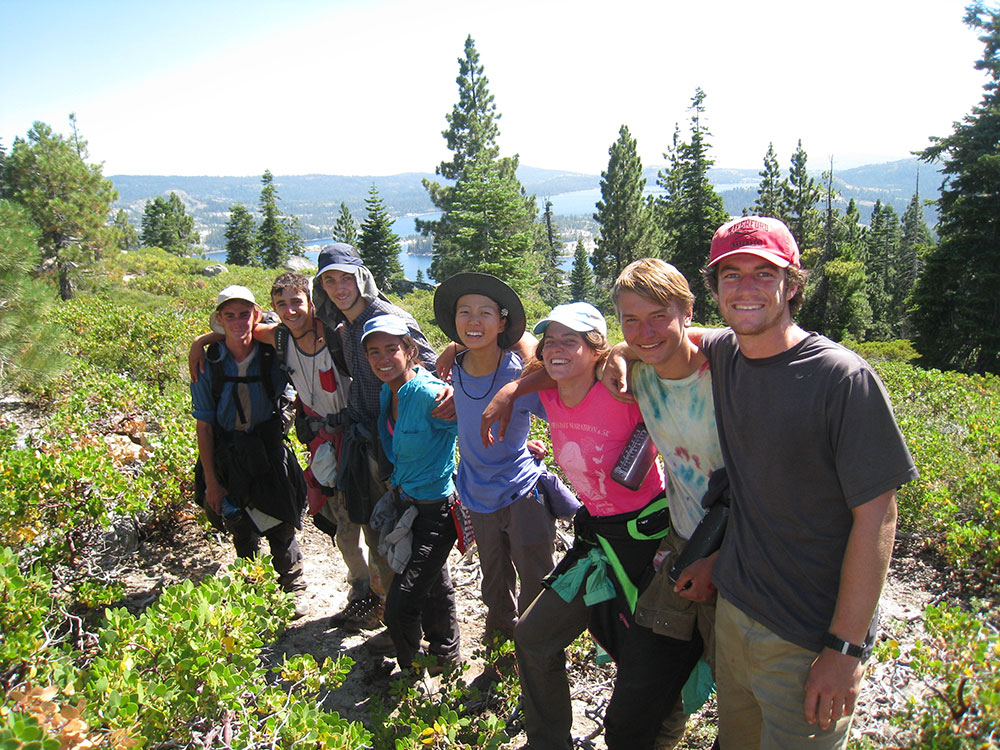 LITs participate in camp life yet spend most of their waking hours in LIT-specific training. This may include:
Using self-esteem as a motivational tool
Making positive changes in your personality and habits
Giving short presentations, perhaps with video analysis
Developing your skills in an area of choice, such as rock climbing, windsurfing, canoeing, kayaking, etc.
Wilderness guide training and orienteering skills
Creative problem-solving methods
Goal-setting techniques
Wilderness survival training
Analysis of learning styles
Group facilitation techniques
Wilderness First Aid scenario training
"Through the process of becoming a LIT, my whole perspective and view of the world has changed. The late-night psychology classes have given me many attitude 'positactics.' I have learned to push my limits and expand my envelope."
– Julie M, camper 2000–2003, LIT 2004, GIT 2005–2006, Instructor 2008–2010, Asst Director 2011

"When I was a LIT, my limits were being constantly pushed. It taught me how to dig deep and overcome any challenge that came my way. I use what I learned every day of my life. I am so grateful to have been a part of the Deer Crossing Camp LIT program."
– Nick B, camper 2003–2008, LIT 2009, GIT 2010, Instructor 2011–2013

"The LIT program impacted my life for the better. I left a stronger person who now understands just how far I can push myself and just how much I can accomplish. It provided me with the tools to accomplish the many goals I would like to achieve in my lifetime, as well as the tools to help change the world for the better."
– Hannah H, camper 2001–2007, LIT 2008, staff 2010–2013, Asst Director 2014
Deer Crossing's LIT program requires at least four participants, with a maximum of eight, each summer. All LIT candidates must have the desire to be a leader; this program is not something your parents sign you up for. Decision criteria to accept a camper into the LIT program include:
Age: 15–17 years old. Older campers are given a preference so they have the opportunity to participate before aging out.
Physical health: Regular exercise schedule (at least three times a week), such as after-school individual or team sports
Swim ability: Can swim at least 300 meters crawl (freestyle) non-stop
Grades: B average or better
Extracurricular activities: Regular involvement in programs such as drama, debate, scouting, electronics club, class officer
Community service work
Emotional state: Stable, with the ability to keep a positive attitude and a love of challenge
Prior DCC experience, including feedback from staff. Previous enrollment in DCC is not required, but is helpful as you will have already completed first-time camper requirements.
To be accepted into the LIT program, campers must enroll in the LIT program and pay the deposit, complete the special LIT application, have a Skype video interview with the Camp Director, and submit two written references from adults who know you well (e.g., coach, teacher, employer). During the interview, you may be asked to do some preparation work prior to arriving at camp, such as community service, physical conditioning (especially in the area of swimming), raising a grade point average, or working on other personal areas that the director feels will contribute to your success as a LIT.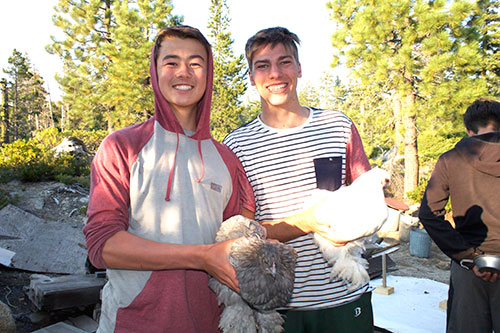 Taking the LIT course does not guarantee future employment at Deer Crossing or any other camp, but it's a definite plus on your application. While at Deer Crossing, LITs do not have responsibility for campers, although they may assist in teaching some classes.
See Dates & Rates for session dates.