Wilderness Guide-in-Training (WGIT)
Campers who complete the Leader-in-Training (LIT) program may be invited to return the following year to learn and improve their skills in teaching children. In the role of Wilderness Guide-in-Training (WGIT), senior campers spend two of four daily activity periods in special WGIT classes (e.g., memory techniques, wilderness first aid, positactic analysis of videos of WGIT teaching), assisting an instructor teach a class, or in periodic group meetings with the Camp Director. During the other two activity periods, they participate in camp like any other camper. An extra privilege granted to WGITs is the opportunity to sit in on the LIT classes to reinforce what they have already learned or to learn new topics that have been added to the LIT program. They may be invited to attend staff meetings, as appropriate. WGITs are not directly responsible for campers and are always under the supervision of a staff member. WGITs attend camp for four weeks at a reduced rate (see Dates & Rates for session dates).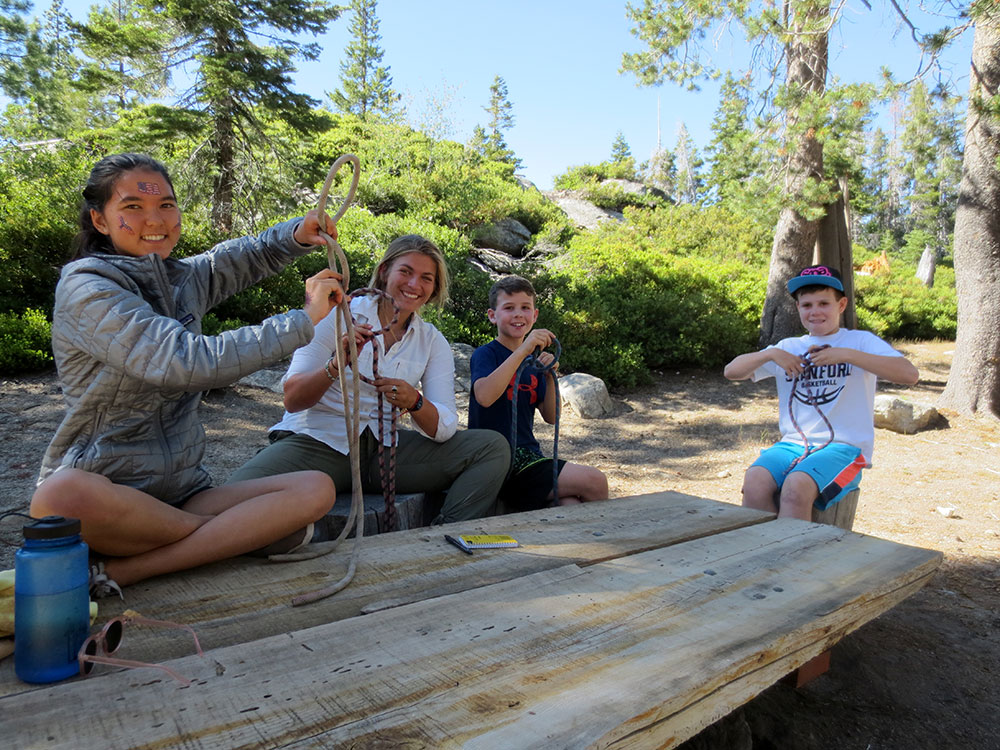 To enroll in the WGIT Program campers must:
Successfully complete Deer Crossing's LIT program
Be invited by the Camp Director
Show commitment to the values and philosophy of Deer Crossing's leadership programs as shown by active goal-setting practice, VAKing subjects, attitude development by working on PEGSS, eradicating power-sapping phrases such as T'NACI, etc.
Demonstrate intermediate or higher skill level in a primary camp activity (such as sailing, rock-climbing)
Once they turn 18, many WGITs return to Deer Crossing as instructors (although employment is not guaranteed).
"I've been able to experience DCC as a camper, LIT, GIT, and now instructor. It has been an incredible experience that gave me responsibility and challenge. The psychology techniques have incredible power. I've loved my nine years here and I'll be back to visit. I love my other home."
– Vince H, camper 1995–2001, LIT 2002, GIT 2003, staff 2004, 2007, 2010