Preparing for Camp
In the Camp Information Packet, you'll find bus transport and driving information, packing list, and a wealth of other useful information for preparing your camper for a successful stay at camp. Please read it carefully.
Packing for Camp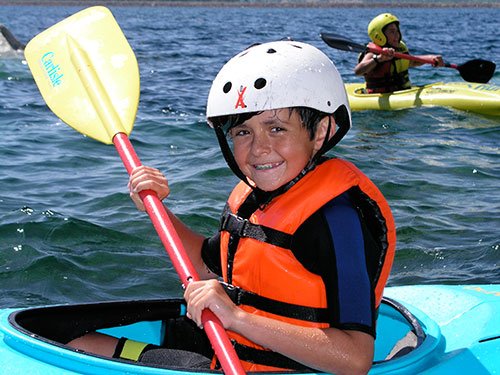 At Deer Crossing, campers are expected to be responsible for themselves and their belongings. Please give your camper the Camper Packing List and have them pack their own gear so they know what they have and where it is.
For ease of carrying on rocky mountain paths, use a backpack (see below) and duffel bag for your camper's gear. No footlockers, suitcases, or roller bags. Pack everything but the sleeping bag and ground pad in the backpack and duffel; then tie the sleeping bag below the backpack and the ground pad on top of the backpack. Ready to go!
The two most important items that all campers should bring to camp are:
Sleeping Bag, which should weigh a maximum of 6 pounds for backpacking and be rated for at least 30°F (-1.1°C). Sleeping bags designed for indoor sleepovers at friends' houses will not keep your camper warm at night in our mountain location.
Hiking Boots. Boots should be made of sturdy material, give good support, cover the ankle and the entire foot, lace up, have a sure-grip sole, and be well broken in. Wearing shoes without ankle support in our mountainous terrain invites sprained ankles (or worse). Hiking boots are required for hikes, backpacking trips, and other camp activities.
Two-week campers who wish to go on a backpacking out-trip should bring a backpack, preferably internal frame with hip belt. It should fit your camper and accommodate 3 days of clothing and gear. A backpack is required for all out-trips, except the canoe camping trip. It is also the easiest way to carry gear in the wilderness.
If your camper plans to fish for trout, they will need a rod, 6–10 hooks, split-shot sinkers, tub of worms or other bait, clear-float bobbers, and favorite lures, flies, or trolling rigs. Campers 16+ years old must bring a valid fishing license.
Medications
All medications—over-the-counter, prescription, supplements—must be listed on your camper's Health History form. Send enough medications to last the entire time at camp. If your camper uses an inhaler or epinephrine injector (e.g., EpiPen), send 2 to camp—one for your camper to carry (we provide a fanny pack for use at camp) and one as back-up. Keep all medications in original packaging that identifies prescriber (if Rx), name of medication, dosage, and frequency of administration. In our off-the-grid location, we cannot accommodate medications that require refrigeration.
Pack the medications in a labeled zip-lock baggie and give them to the designated staff member at the bus stop, or if you are driving your camper to camp, at the boat launch ramp area. Do not pack medications in camper luggage.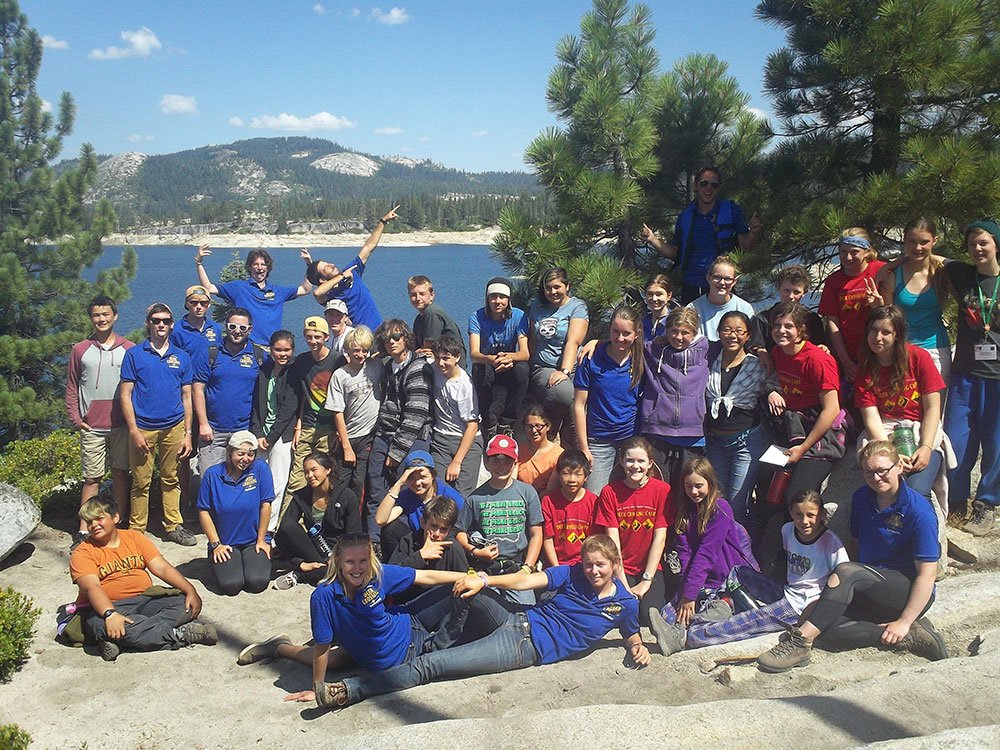 Do Not Bring:
Cellphones or any electronic equipment (e.g., Kindles, iPads, laptops, iPods)
Knives or any other type of weapon
Fireworks, fire starters, or matches
Food of any type (including gum)
Valuable jewelry, watches, expensive cameras, make-up
Lost and Found
We do not return items left at camp, so to minimize lost and found problems:
Label your camper's clothing and gear with first and last names.
Pack only items that you are willing to lose, forget, or break.
Give your camper a list of important items to bring home (e.g., fishing rod, sleeping bag, boots).
For more information, contact the office.